A Fuller View: Buckminster Fuller's Vision of Hope and Abundance for All (Paperback)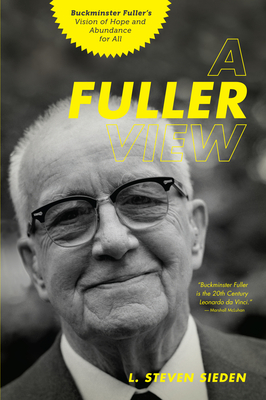 $19.95
Usually Ships in 1-5 Days
Description
---
Known as a Leonardo da Vinci of the twentieth century, engineer, designer, inventor, and futurist Dr. R. Buckminster Bucky Fuller had a keen awareness that we re all in this together. Understanding that humans don t have a
clue about how to operate our fragile Spaceship Earth, Buckminster provided insightful design science solutions to our most challenging issues, including war, overpopulation, housing, increasing inflation, health care, the energy crisis, and much more. For all its genius, Fuller's legacy has yet to be fully discovered. Noted Fuller expert L. Steven Sieden together with Gary Zukav, John Robbins, Lynne Twist, Jean Houston, and many other notable individuals offer inspiring quotations and explanations that make Fuller's life more understandable and accessible. They preserve a voice that calls upon each of us to shift our intellectual and technological resources from creating weaponry to creating sustainability.
Winner 2013 COVR award - Gold.